Contact Us
Showplace Landscaping
2945 Dixie Hwy, Dry Ridge, KY 41035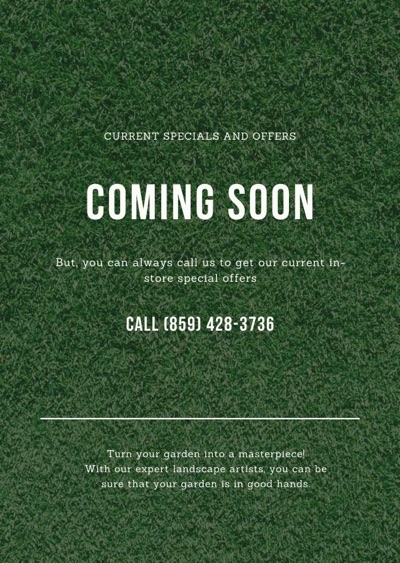 Showplace is very professional and always do what they said they would do. Always on time and with clear communication and follow up. Their team is so good to deal with with 100% customer satisfaction in mind. I recommend them for any work you want done. I will continue to use them when ever it comes to my yard.
They are the best in the business.
Paul helped us plan out a beautiful paver patio with a fire pit with lights. We decided later to add some planting beds around it. The planting selection is perfect with our existing landscaping. Our home needed all its beds freshened up and mulched. Showplace workers are very professional and go out of their way to go the extra step. We will be repeat customers!
I highly recommend Showplace! Very knowledgeable and professional staff that has always been extremely helpful each time I am there. I have been purchasing from Showplace for years- great prices and beautiful, quality plants!
Absolutely amazing people and a pleasure to work with Nikki!
"If you're looking for that high-end landscape design company that caters to your every need this is the place that you need to go.
The designer has a great deal of experience and expertise, and he is great to work with. To this company your property and project just isn't another job. They take as much pride in your property as you would."
"We appreciate that Showplace Landscaping is great about working around our schedule.
Plus, they always left things better than before. We've used them on multiple occasions and will again, and have recommended them to friends and neighbors."
"We have used Showplace to design not only our front and backyard landscape but they also designed the most beautiful fire pit for us!
They are talented, courteous, and do fast and quality work. I have referred friends to them and will happily continue to do so.
I definitely recommend them!"